INSTAGRAM
MYSTERY SESSIONS :
OPEN MULTIDISCIPLINARY IMPROVISATION PERFORMANCE
What?

Mystery Sessions (Open Multidisciplinary Improvisation Performance) are held weekly at UBIK, Worm / Batavierhuis, conducted by Tisa N. Herlec.

The sessions are active, participatory gatherings of performers and improvisers from different disciplines and mediums.

Everybody is welcome to join! Signal your attendance at: world.tisa@gmail.com ;
bring your own equipment and snacks.

A lightly composed/conducted situation will emerge in which a multitude of individuals will form a collective body of an improvised performance;
open to the public approximately once per month.

When exactly? (Began in November 2022 with a weekly regularity)

Tuesday, 17. 01., 17-19h, Worm, Central station - conversation session + Singing Club
Tuesday, 24. 01., 17-21h, Batavierhuis, Concertzaal
Monday, 30. 01., 17-21h, Batavierhuis, Theaterzaal
Tuesday, 07. 02., 17-21h, Batavierhuis, Concertzaal
Tuesday, 14. 02., 17-19h, Worm, UBIK - coversation session + Singing Club
Sunday, 19. 02., 15-19h, Worm, UBIK
Tuesday, 21. 02., yet unknown
Sunday, 26. 02., 17-21h, Worm, UBIK - Mystery Session with an audience

...

2. 5. @UBIK
8. 5. @UBIK
29. 5. @UBIK
12. 6. @UBIK
16. 6. (together with Notations) @Paviljoen aan het Water
20. 6. @UBIK


Who?

Tisa N. Herlec is a performer (vocalist), organizer (of situations, sessions, events and concerts), a composer and an improviser, a thinker, a radio host and a writer.
Flowing with a swarm of fragments by the principles of multidisciplinarity, multi-tasking, omni-focus, merging totalities and abundance.
In her practice, she explores the performative, emphasizing improvisation as a potent tactic when facing unpredictability and constant change; as well as collaboration - intuitive real-time creation (in front of an audience), interaction models, and tactics of dismantling fear amongst other anxieties.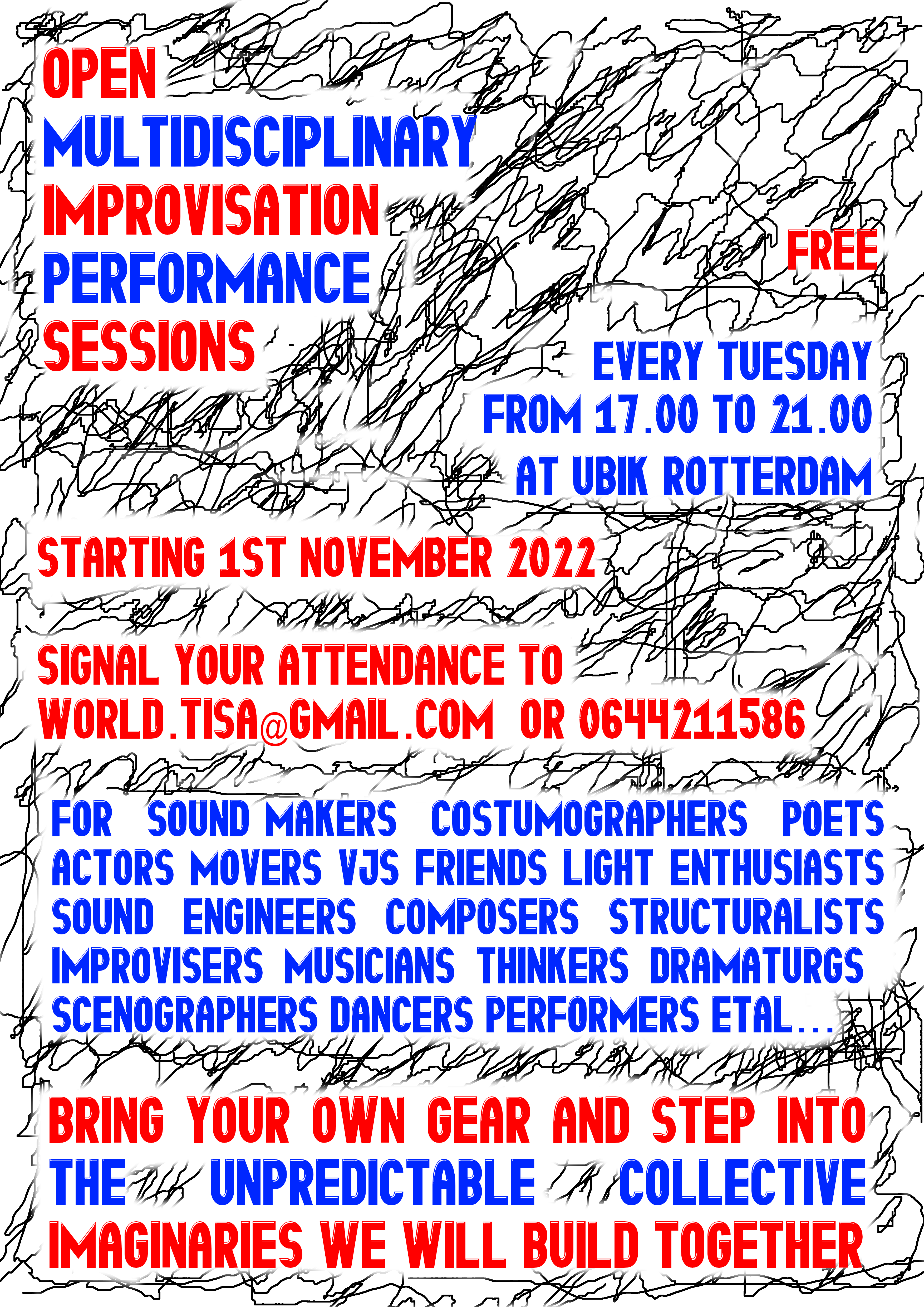 Documentation of the first Mystery session with an audience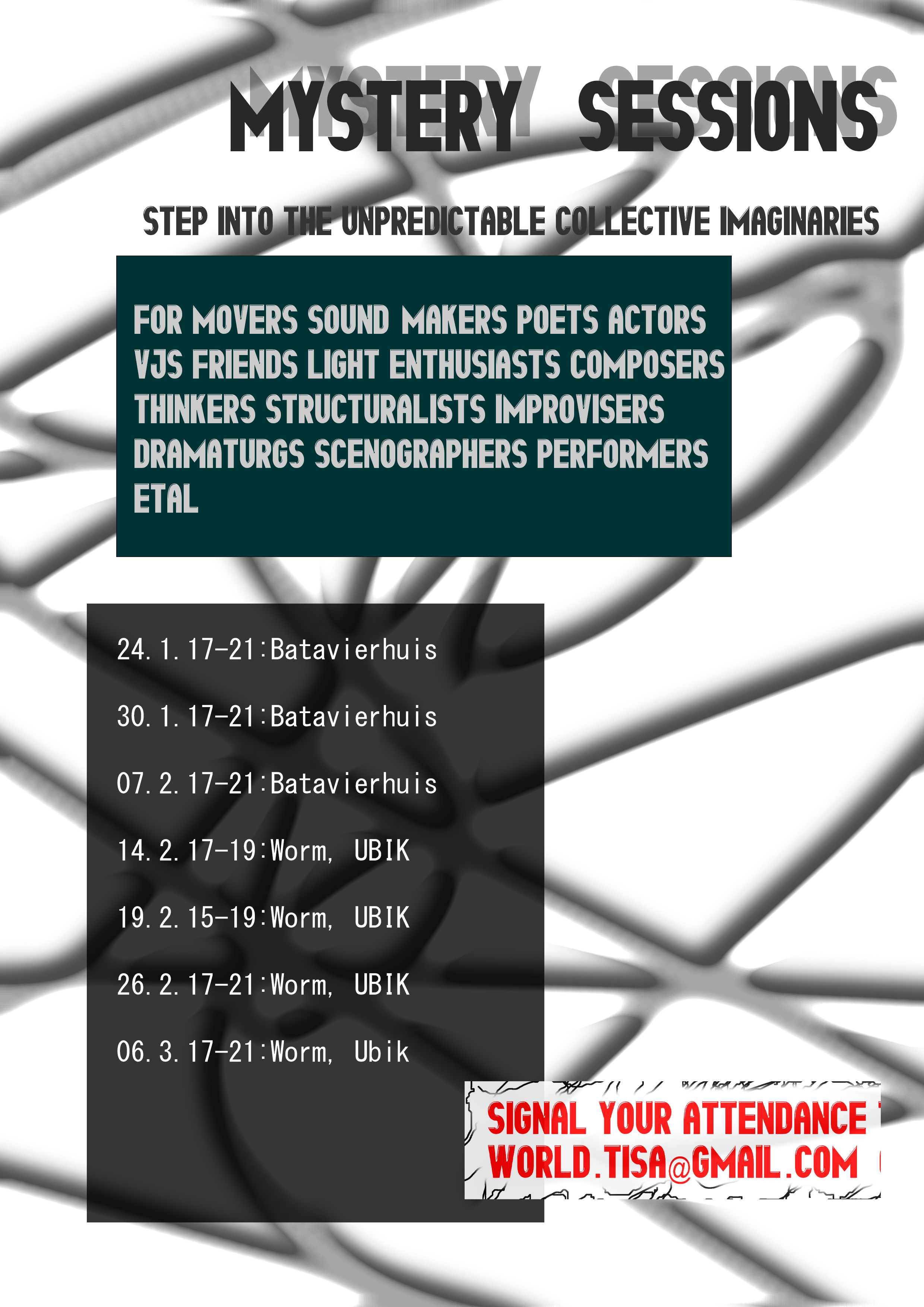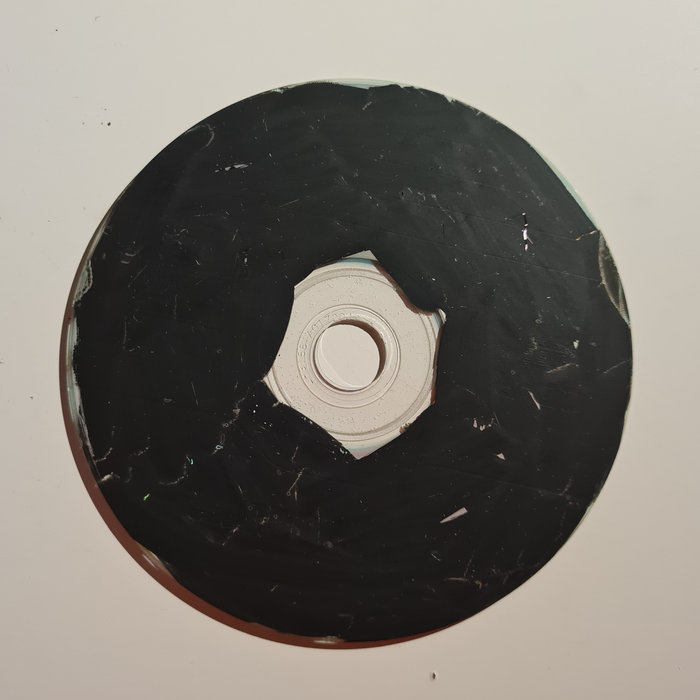 Mystery Sessions #1 CD
older poster